On Saturday, my friend Adam from Tulsa Piano Lessons and I hosted a Piano Olympics event for our students.  It was a great morning and it was fun to see our students coming together to flex their music theory muscles!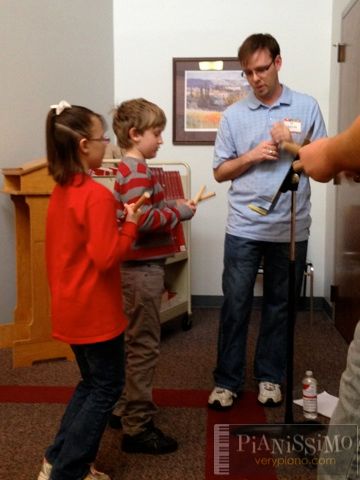 We divided our students into 3 levels and created events for each level.
Level A: Synchronized Scales (5 finger in C, G and D); Rhythm Relay (quarter, half and whole notes and rests); Nordic Note Naming (treble clef)
Level B: Synchronized Scales (1 Octave in C and G); Rhythm Relay (same as A plus eighth notes); Ice Intervals (2nd-8th white keys only)
Level C: Synchronized Scales (1 Octave in a minor, all three forms); Rhythm Relay (6/8 time); (hoc)Key Signatures (all Major Keys)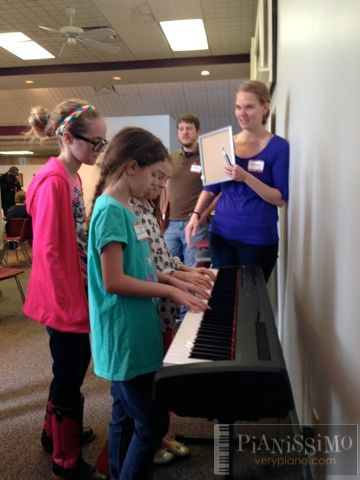 Our students trained for the Olympics throughout January and February.  During our training, everyone mastered their scales and we spent time during lessons completing worksheets, practicing with apps, using flashcards and doing rhythm drills.
On the morning of the Olympics, each student was assigned to a country:  Beatzerland, Notetopia and Da-da-da-Denmark (to the tune of Beethoven's 5th!)  Students stayed together as a level competing in their events.  The points they earned went towards the total for the country they were representing.
After everyone completed their competitions, 3rd, 2nd and 1st place countries were presented with an Olympic rubber duck and the 1st place country participants received a winner's medal as well.
Piano Olympics was a great way for us to stay focused and master some theory concepts.  And, we had a blast hanging out together!