I'm really proud of my student's performances at our Music From Around The World recital!  It was a wonderful evening and and my students played beautifully and confidently!    Everyone played duets or trios and I gave students the option of playing a solo as well, if they wanted to.
I chose music that reflects the culture of other countries.  Some pieces were by foreign composers, but some were American composers writing in styles representative of other countries.  It was nice that it is a fairly flexible theme.  All music is from a country, afterall!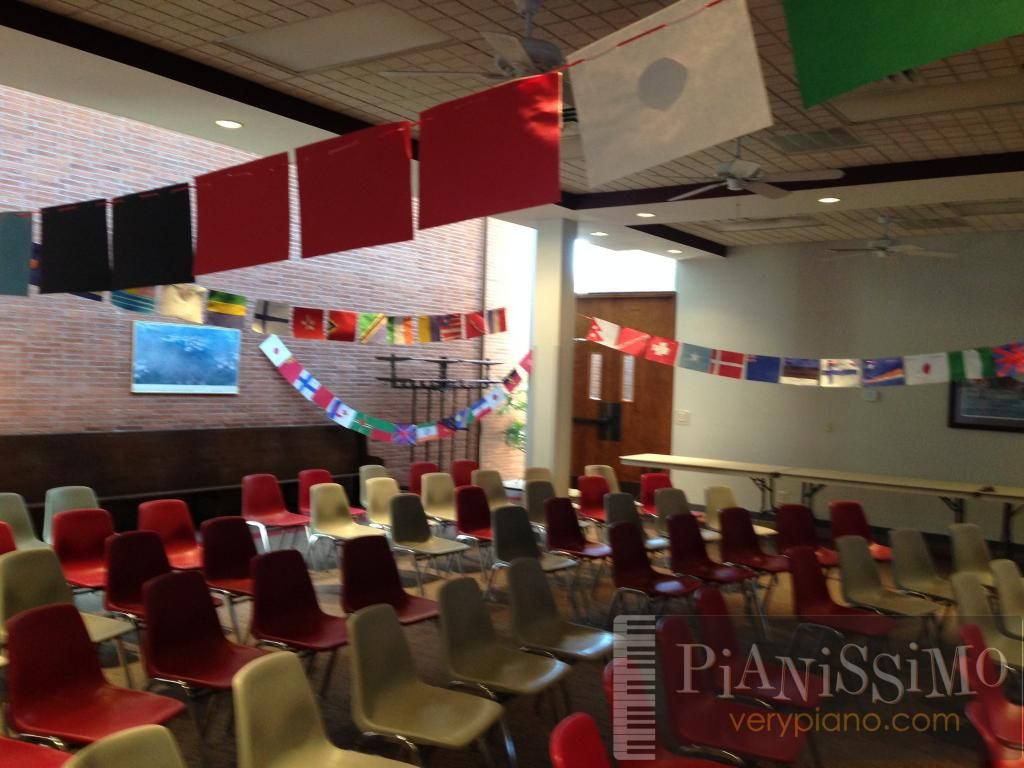 In the weeks leading up to the recital, my students made international flags out of construction paper that we strung onto ribbon and hung around the room.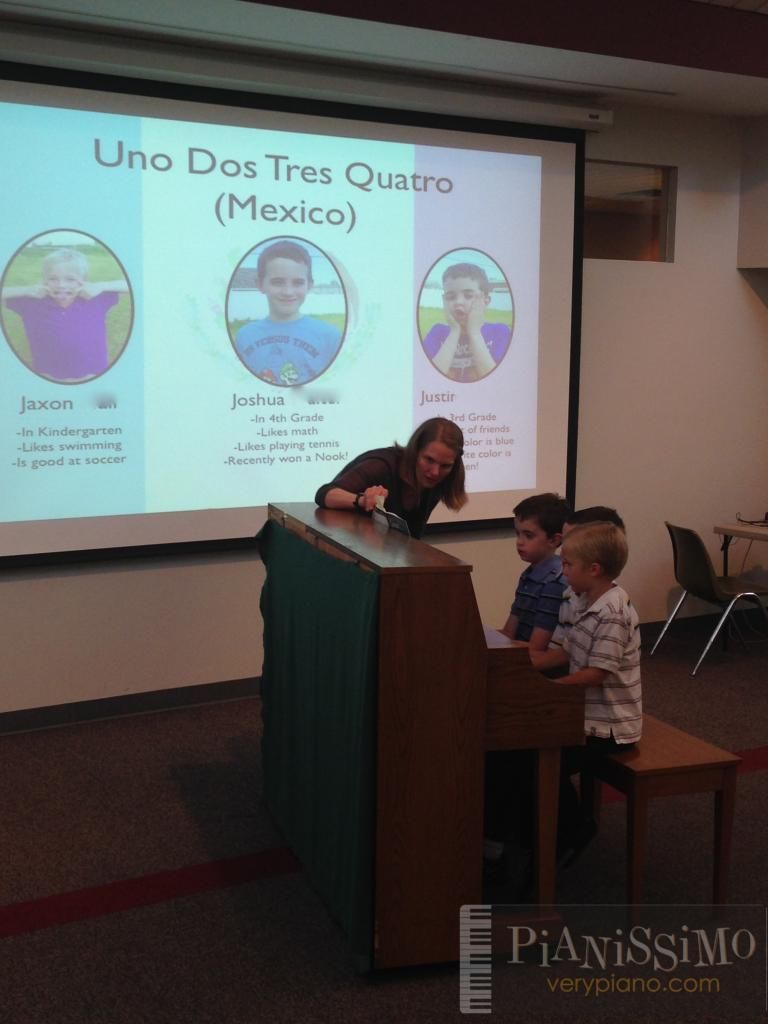 Rather than a printed program, I made a slideshow.  When the students arrived a slide was displayed that welcomed them and listed the order students were playing in.
I said a few words to welcome families, then the slideshow took over.  The backdrop of each slide was a flag corresponding with the country represented by the students' piece.  Over the flag, we displayed pictures of each student and a few facts about each student.  I let the kids be silly in their pictures, so we got a good glimpse of their personalities!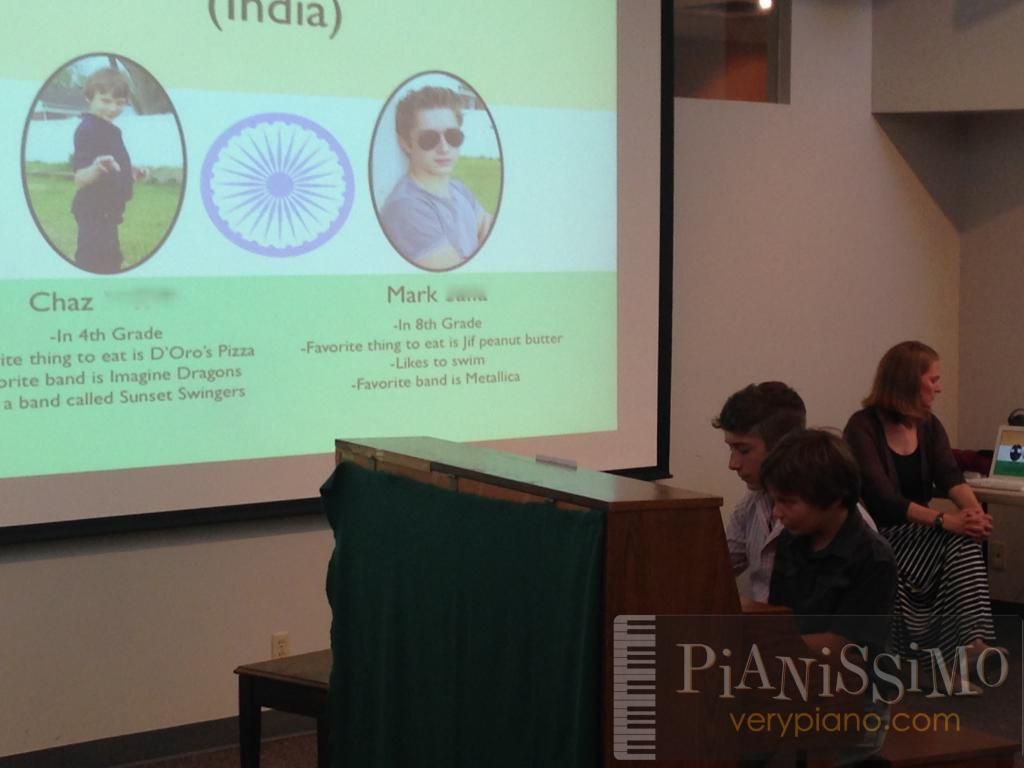 It was nice to give the audience something to look at while students got situated at the piano.  The slideshow also helped the program move along nicely.  As soon as students saw their name on the screen, they knew to come forward, so there was no need to announce anything.
Here are some of the pieces that students played:
Arabesque – by Burgmueller
Le Petit Negre – by Debussy
Sofeggietto – by C.P.E. Bach
I thought it would be neat to have an encore performance at this recital, and one of my students was willing to play an extra song.  She just finished mastering a difficult arrangement of Viva La Vida by Coldplay.  I wanted her to have a chance to show it off.  The was a closing slide that thanked families for supporting the students.  Then one more slide appeared that read, "Note to Audience:  If you shout 'ENCORE' you will get to hear 1 more great song! :)"
The audience hesitated at first, but once everyone had read the slide there were some hearty "Encore" calls.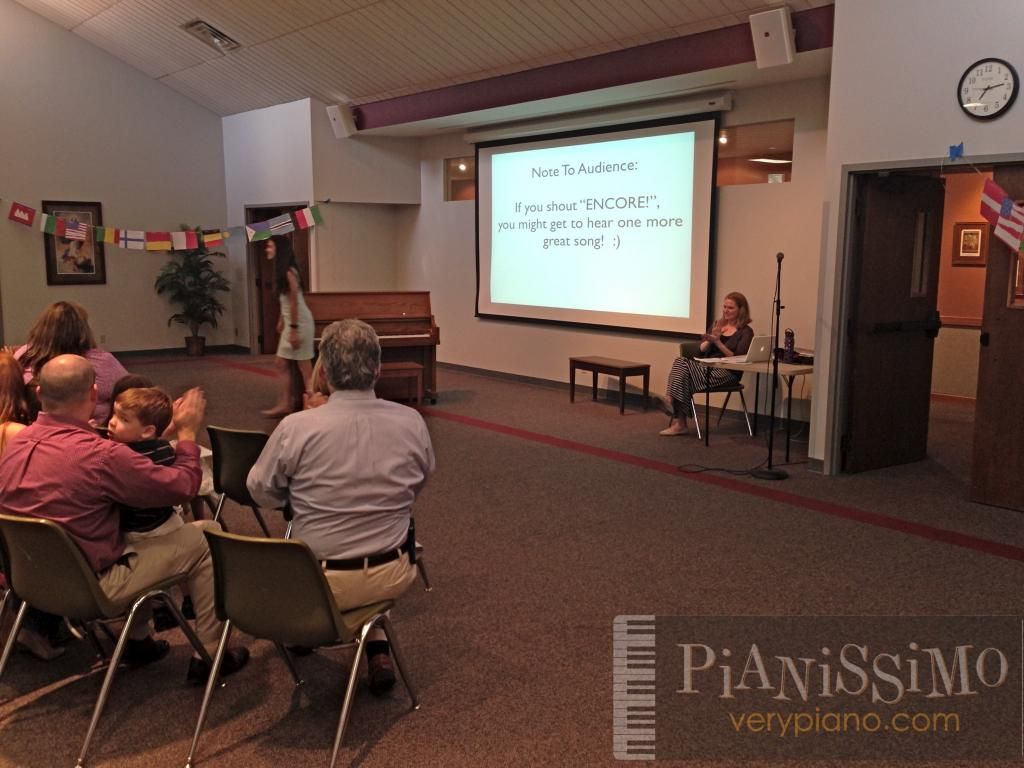 She did a great job and it was an exciting way to end a recital.
When the performances were over, everyone stayed for some snacks and visiting.
A good friend of mine helped me decorate international flag cookies.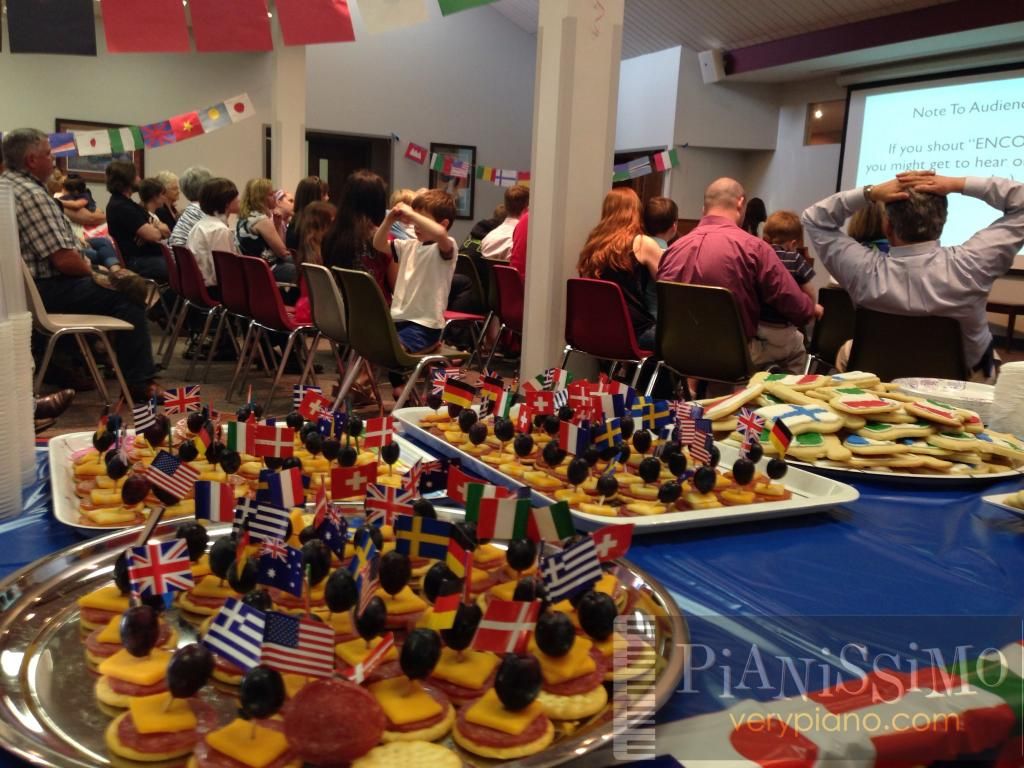 I also served crackers+pepperoni+cheese+grapes, held together by a flag toothpick.  And, of course, punch.
What a fun recital!  I love helping my students work together and see that months of hard work pays off!