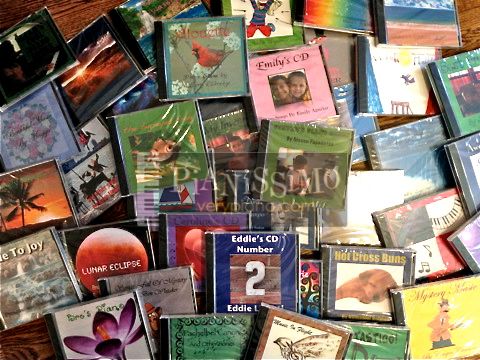 A unique benefit of my studio is that each student has the opportunity to record and design their own CD each year.  Both my students and I have learned a lot from making CDs so I thought I would share a little bit about our process and showcase some of the creative artwork they have come up with to go along with their CDs.
A few years ago, I was brainstorming incentives that would motivate my students to practice.  Previously, I had given material rewards that weren't necessarily related to the piano such as $5 gift cards for treats, fancy pens, and little trinkets.  I wanted to shift my rewards to something that would be a positive music related experience.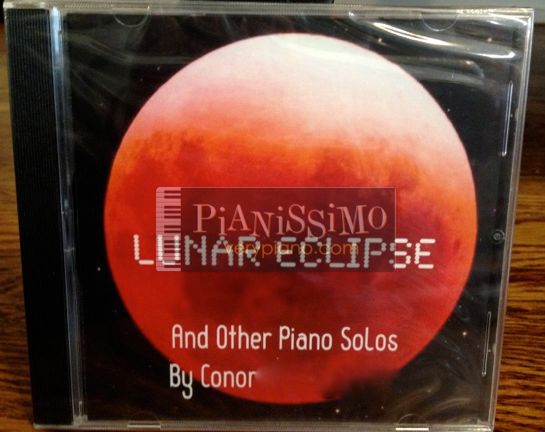 After much thought, I decided it would be awesome if my students could make their very own CD, and of course I wanted to do it right!  My friend, Natalie, had told me about kunaki.com, which prints CDs super efficiently.  They come out looking just like a CD you would buy at the store – shrink wrapped, in a jewel case, with a customized, printed insert and even a design printed on the CD.
I put together an incentive program that would motivate my students all year long.  They could earn points by practicing and completing assignments.  For every 20 points, the could choose a song to record.  The goal was to get 10 songs, then design and print a CD.
Since I teach using Clavinovas, the recording part of this process was really simple.  I created a folder for each student and as each student had new songs ready, we would spend a few minutes at the end of a lesson recording it and saving it.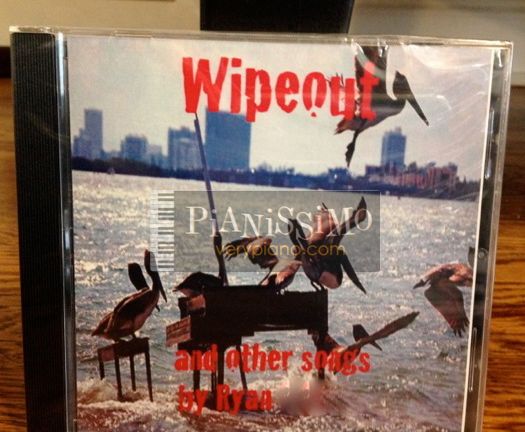 It turned out that the process of getting the music from my piano to kunaki.com was a bit tedious.  I'm sure there a several ways to do it, but here is what I ended up doing:
I used an audio cable to plug my piano into my Macbook. (My Clavinova only saves the files at MIDI files, so I have to convert the files to MP3s on the computer.)
I recorded each students folder of 10 songs onto 1 continuous track in Garage Band.
I separated the 1 long track into 10 individual songs and saved them as separate files.
I converted all 10 files to mp3's and sent them to iTunes.
I created a playlist on iTunes for each student.
I burned each playlist to a separate CD.
I took the CD to my desktop PC and uploaded the files to kunaki.  (Kunaki is not Mac-friendly, and Kunaki only reads the files from a disk drive.  Saving them to the computer or a flash drive isn't an option.)
I uploaded each students artwork to Kunaki. (Students had designed it a their lesson.)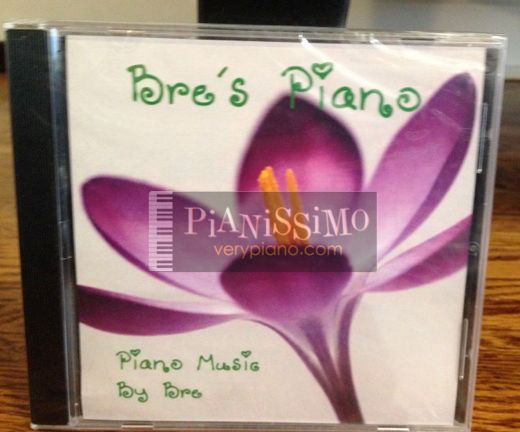 The first year I did this (x20+), it was a ton of work.  I did it in the summer when my teaching schedule had died down.  Fortunately, I got into a rhythm of each step and it wasn't so bad.  The second year was just after my move so I was only making about 10 CDs.  This past year, my Mini Music Maker was in the picture, I was back up to 20+ CDs and I couldn't seem to get into a groove of following all of those steps with a baby around.  This year, I'm definitely going to recruit the help of some "music technology interns" (students!), who I think will really benefit from learning about this process. 🙂
The last part of whole process is a CD Release Party.  It is held outside on a summer day with ice cream, student-recorded music in the back ground, games and lots of celebrating a year of hard work.
The process of making the CDs is definitely a lot of work on my end, but I still think the end result is so worth it!  My students are gaining many skills and rewards from it:
They learn about the recording process.  A recording is different than a live performance because it lasts forever.  It usually takes many attempts to get a recording that you're happy with.  Small mistakes that would go unnoticed in a live performance can be glaringly obvious on a recording.  You really have to practice to perfection.  Many students spend several weeks trying to get just the right recording.
They learn about the creative process of compiling music, creating a title and designing artwork for their finished product.
They learn about delayed gratification.  It is an entire year before they get to hold their CD in their hands!
They end up with something that they can keep forever.
They have evidence of their progress over the course of a year.  This is a really fun aspect of making a CD.  There is always a big difference between the first song recorded in a year and the last song.
Now that I've been doing this for several years, some students have earned multiple CD's.  It is especially cool for students to see progress over several years and to add to their collection of their own CDs.