Here at the end of 2016, I wanted to take a moment to reflect on all of the exciting things that happened in my piano studio over the past year. I work with an amazing bunch of students and I am honored to be their teacher.
Here are some of the highlights from 2016, in no particular order:
Whew! This was a crazy, action packed week, but it truly is a highlight for me. I spent 5 days with 7 little girls who kept me on my toes and blew me away with how quickly they could learn piano. We had a fun adventure throughout the week searching for the keys to a treasure box. When we weren't searching we were learning at the piano, playing games, and doing tons of activities. I couldn't have done it without my 2 amazing helpers.
2. My online students came to visit
In July, I had the privilege of seeing some of my students in person for the first time in 2 years. They moved overseas over 3 years ago. We're in our 4th year of having their lessons online via video chat. They are excellent students and despite some occasional technical difficulties, they work super hard and make great progress. It was so cool to see them and have them play for me this summer.
My students had such a great recital last spring! I probably say this every year, but this year I think it was true – it was the best I had ever heard them play. They were all so solid and confident in their performances!
4. Spring Competition
The spring competition was another success for my students. Everyone that participated earned the highest rating, a one. We we had several winners, alternate winners and honorable mentions.
5. Preschool Music Class
Every Wednesday after my preschool music class, I say that I wish that I could freeze time. I love my little preschool class so much right now! It is just the best bunch of kids and moms. It is so magical to watch the kids grow, develop and learn. Many of them have been coming to music class for their whole lives!
6. February Piano Party
In February, all of my students came over for a piano party. We performed for each other and did a fun activity using twizzlers and pretzels to make a music staff. My students are always so kind and encouraging to each other, so it's a lot of fun to get them together as a group.
This fall I had 2 Theory and Pizza events, one for younger kids and one for older kids. It was great mix of productivity and fun!
8. Barnes and Noble Performance
Just before Christmas we participated in my Music Teacher Association's Christmas play-a-thon at Barnes and Noble. Many of my students who just started piano this summer or fall performed for the first time and did a great job. Christmas is such a special time to bring families together and to share music with the community. I love that we have this opportunity at Barnes and Noble.
9. Practice Workshop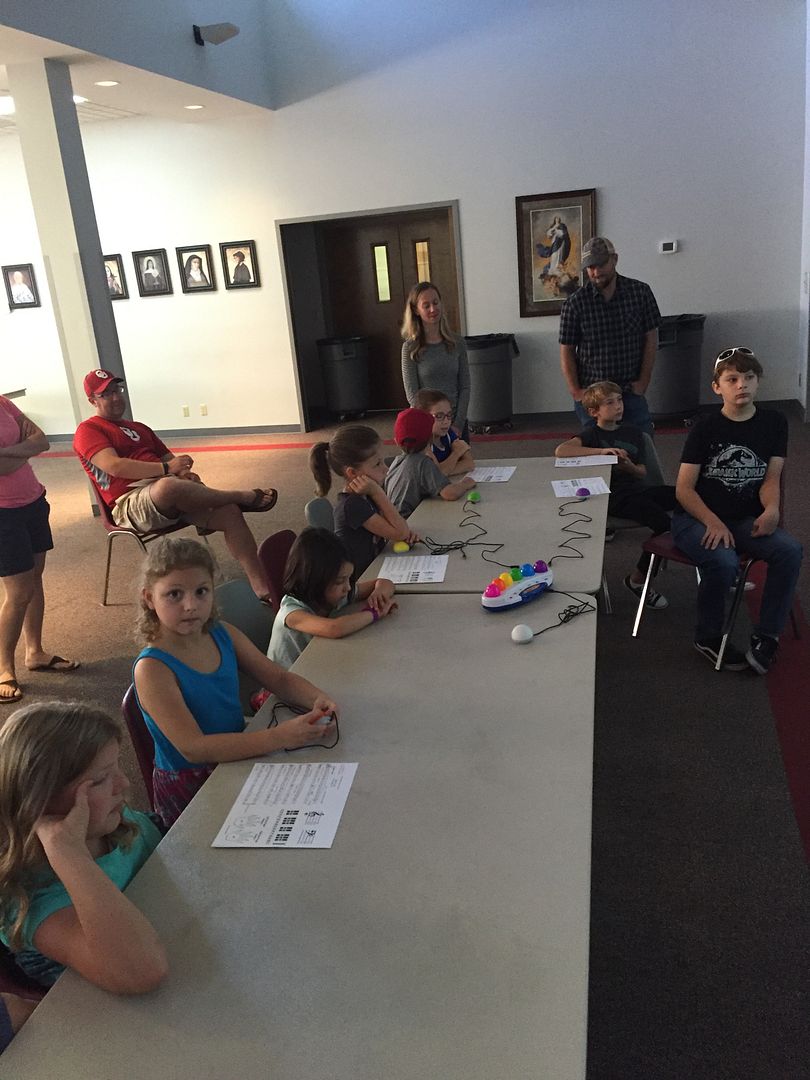 Shortly after school started, I hosted a piano practice workshop for my students and their parents. I've been making a better point to educate parents alongside their students so that they have the best possible practicing experience at home. This was a really fun event and got several of my students off on the right foot this school year.
10. Performance at nursing home
Over the summer, the parent of one of my students invited us to perform at a nursing home she was working with. I got a handful of students together, and we performed during dinner at the nursing home one evening. I hadn't taken my students to perform at a nursing home in several years so we were thankful for that experience.
11. November Challenge
Since we're using the Better Practice App this year, I've been giving my students a lot of extra challenges that we can track on the app. In November they were working towards the most minutes, most days, longest streak or making a YouTube video and getting the most views. They all put forth a great effort and it was exciting to track the results all month. The winners got Sonic gift cards!

Last school year we had a big emphasis on learning our scales, so I rewarded students with an awesome t-shirt if they could play all 12 scales for me at their level. Nearly every one of my students was up for the challenge and received their shirts in the spring.
13. Judging at Competitions
It is always an honor to be asked to judge for competitions in my community. In 2016, I had the pleasure of judging the Young Musicians Festival for students ages 3-10 from a local organization. I also traveled to a nearby town for their annual competition. I'm always so impressed with the performances I hear when judging competitions!
14. Rearranging My Studio
Over the summer a participated in a book club online for piano teachers. We read the Dynamic Studio by Philip Johnston. The book was so full of great ideas. I felt challenged through most of the book because many of the ideas were stretching and pushing me outside of my comfort zone. Johnston suggested that having a dynamic studio meant that things we're always changing and one thing that could change was the layout of your studio.
Initially, I completely rejected the idea and made excuses about how much work that would be, how I had limited wall space and few options, and how much time it would take. I finally warmed up to the idea and completely rearranged my studio for the first time in 5 years. I love the change and it's exactly what I needed to get a fresh start before the beginning of the school year. This school year has felt more relaxed for a number of reasons, but one of them is because I eliminated some problem areas of my studio when I moved things are round. Everything is much more functional now and there is much less clutter.
In the spring, I took one of my portable pianos to the park and invited my students to come play music. It was on a weekend in between the competition and the recital, so everyone had plenty of music to show off. It was a really fun setting for a performance and we'll for sure do it again sometime!
16. Everyday!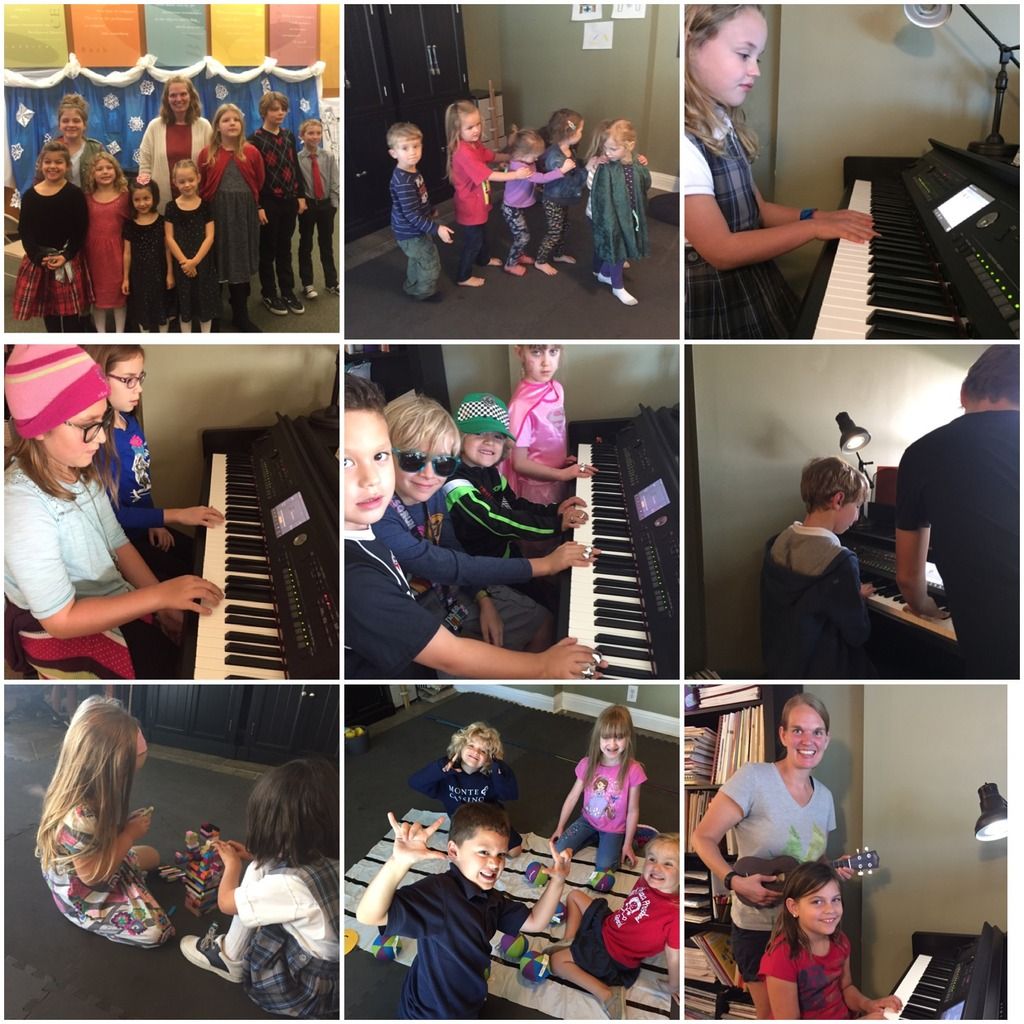 As I was scrolling through all of my pictures from 2016, I rediscovered so many great moments from the year. I feel like the luckiest teacher in the world to have such a great group of students to work with! They work hard, listen well, practice consistently, act respectfully and they are tons of fun to hang out with each week! I couldn't ask for a better bunch of kids to share my afternoons with!
SaveSave