Inspired by the book, The Dynamic Studio by Philip Johnston, I scheduled a couple of fun theory classes/pizza parties for my students this year. Last Saturday, my K-5 students came over for their theory and pizza.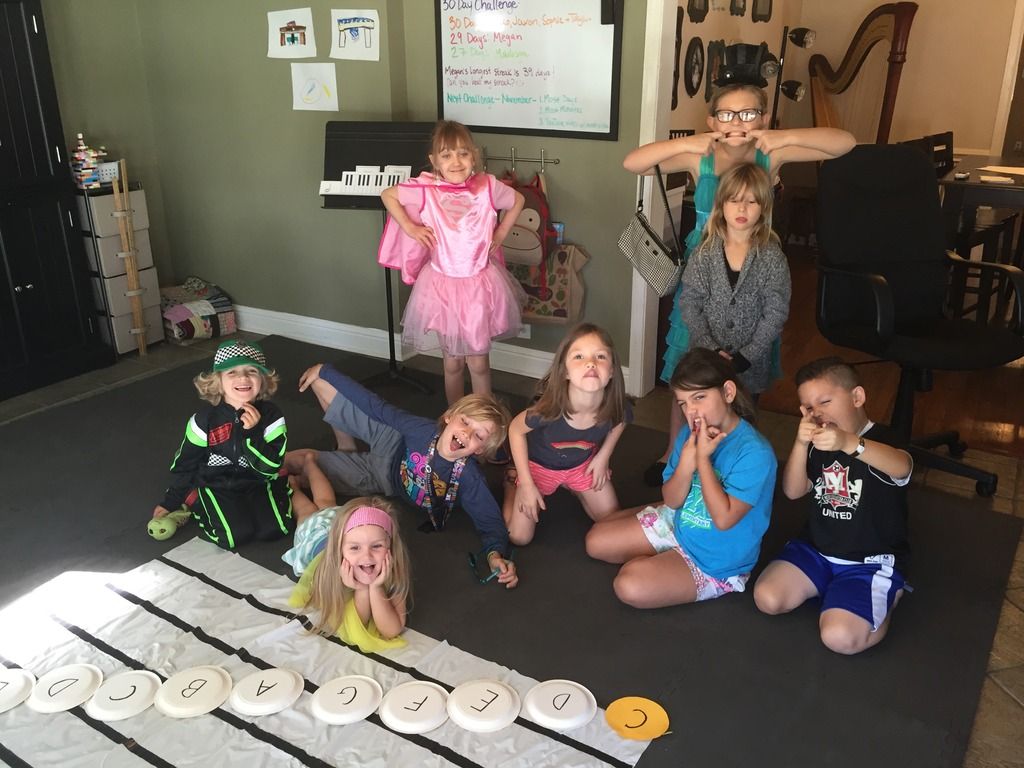 I really love teaching theory to my students because it makes so much sense and really ties everything together. I know students aren't always as interested in theory as I am, so it's nice to work on it as a group. There are so many fun games and activities to do together.
When I was planning our class, I looked over my MTA's annual theory tests to make sure we would hit all the important concepts. I decided to focus on rhythm, whole steps and half steps, notation, and five-finger scales.
We started out with a couple of group rhythm activities using rhythm sticks. Then we got out my Iwako erasers and practiced finding whole steps and half steps on a paper keyboard.
Next we moved to the pianos and played a 5-finger scale together. We examined the whole and half step patterns in the scale and put rings on our fingers that were only a half step apart. Some students have already played all 12 major 5-finger scales and can move easily between keys, but there were several that had only played in C. They caught on quickly to the pattern of whole steps and half steps and as a group we were able to play the scale in a few different keys.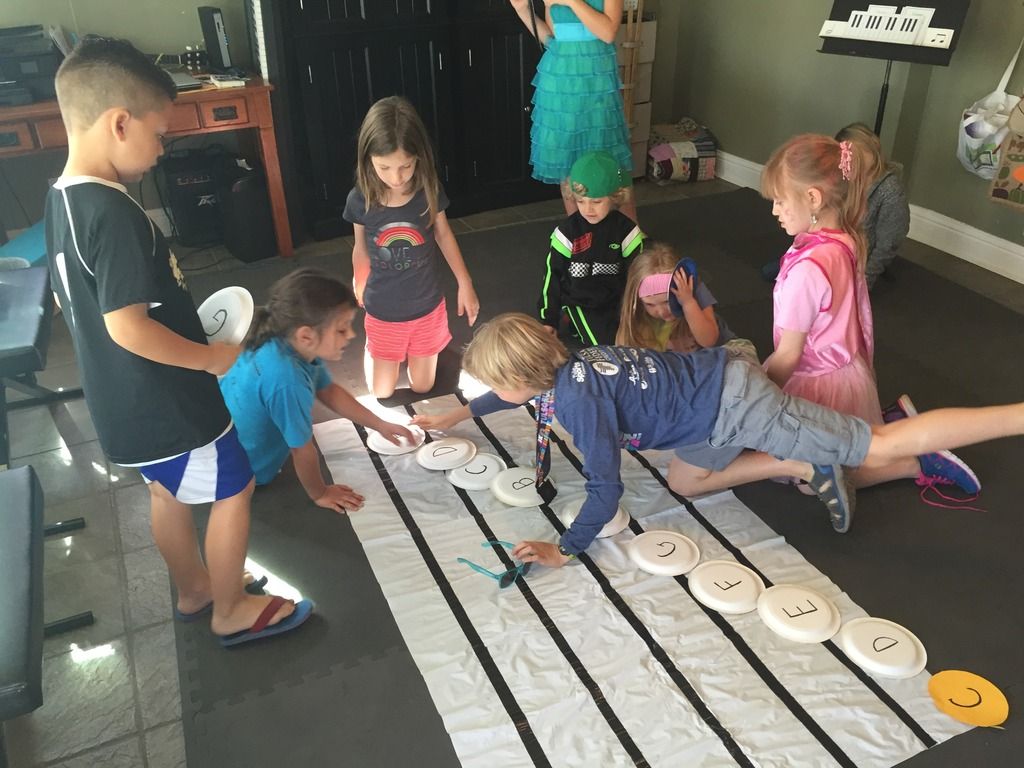 Before the pizza arrived, we got the floor staff out and practiced finding notes. We observed the line-space patterns, found important landmark notes and labeled all the notes of the treble clef.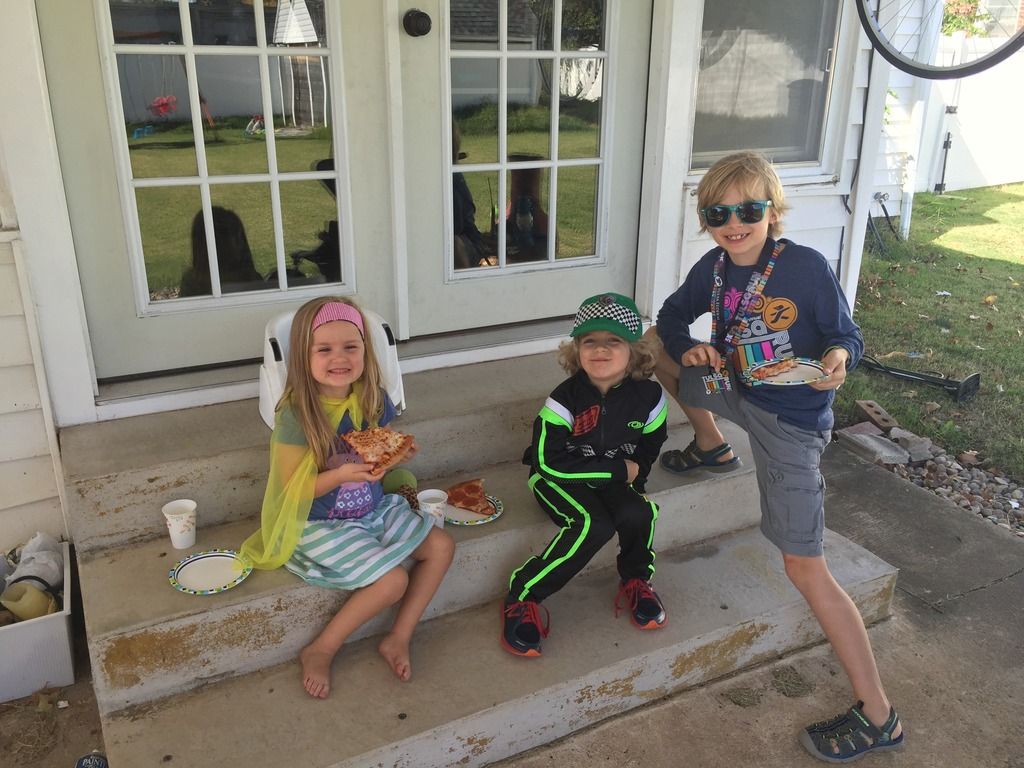 We took a little break from theory and went outside for pizza and playing. The weather was beautiful so it was perfect for running around. The kids always love getting to hang out together away from the piano, too!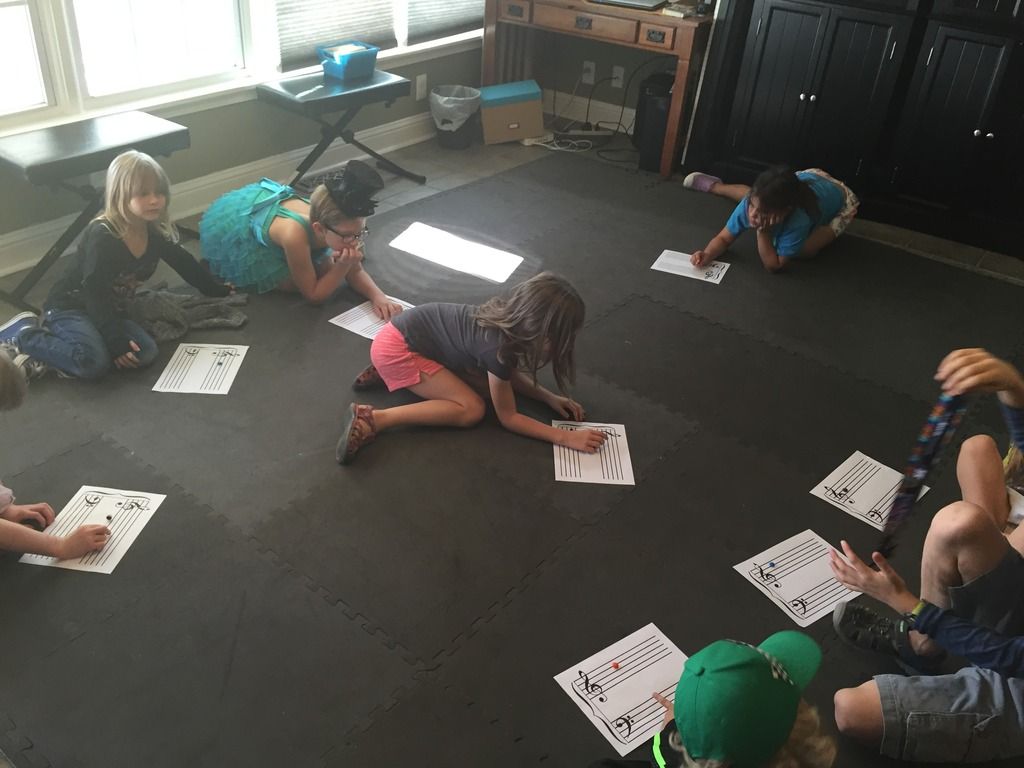 We returned to the studio for dessert and one last activity. We used M&Ms on a paper staff to review the landmark notes and to make a five-finger scale. And, of course no one complained when we had to eat all of the notes at the end!
We will definitely add more theory and pizza events to our schedule. It is such an efficient, fun and painless way to cover all of our theory concepts!