This morning, several of my students and their parents gathered for a workshop on practicing. I only get to spend 1 hour each week with my students, so I wanted to make sure that parents and students felt equipped to make the most of their practice time at home.
We started out the morning by taking a quick tour of the Better Practice App. We are 6 days into a 30-day challenge using the app. So far, everyone is doing a great job logging practice as many days as possible, but it's still new to us, so it was good to make sure everyone knows how to use it. I showed everyone a couple of new tricks that they may not have discovered yet.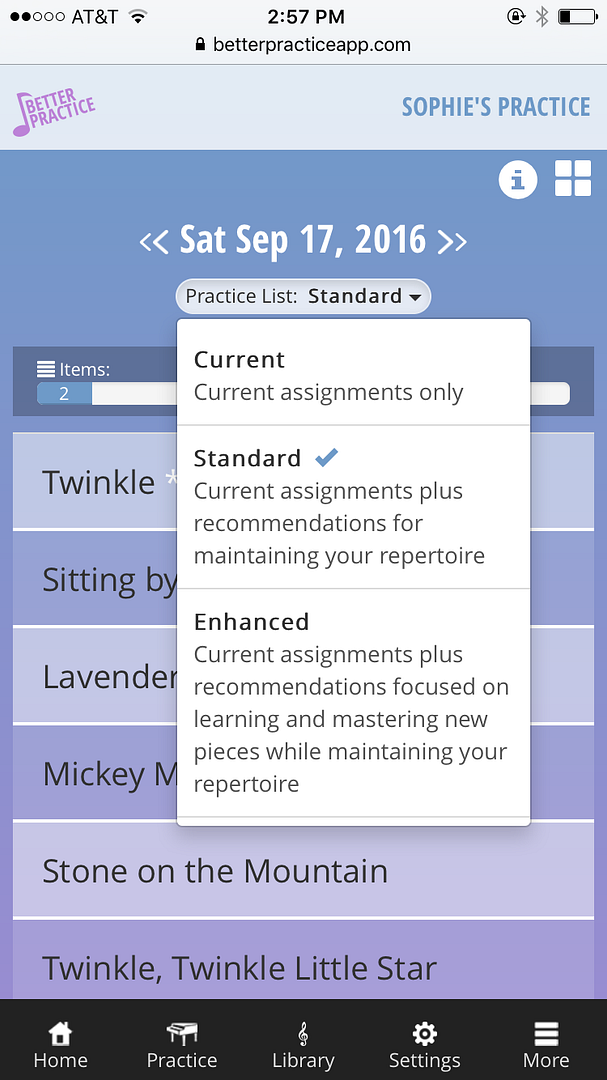 When you are on the "practice" page, there's a button under the date that says "Practice List:…". By default, it is set to "current", meaning only current songs that I have assigned appear. I recommend switching the setting to "standard". In this setting, the app will automatically draw suggestions of more songs to practice based on past assignments to help students maintain their repertoire. There is also an "enhanced" option that some students will use to master songs we may have formally finished but still have room for improvement.
When you click on a song from your assignment list, there are a lot of great features in there to know about. The little speech bubbles take you to a chat with me. Use this feature as much as you want! I love answer questions throughout the week and I'm glad that it's an easy way to fix little problems without waiting a whole week for an answer.
In the media tab, either the student or I can post links to YouTube videos or audio files. Be sure to look in there – sometimes I post videos a day or 2 after your lesson!
The music tab can store pdf or jpg files. This is a good place to keep a copy of your music if you have trouble keeping track of it between lessons! It's a place that I may also post other relevant documents.
After we checked out the app, I handed out a list of Practice Tips and a Piano Cheat Sheet. I printed both documents front and back on heavy card stock so that hopefully this information will find a permanent home on each family's piano!
We talked through the practice tips as group. I could think of hundreds of more tips, but I wanted to emphasize the importance of doing a little bit everyday and learning how to practice smarter. I think a lot of parents who learned piano had rules dictating for them to practice for 30 minutes or playing each song 5 or 10 times each. In some cases, these are good guidelines, but it doesn't make sense for kids playing 30-second songs to practice them for 30 minutes a day. And, I'd rather see students focus on playing a song well and correcting their mistakes, rather than mindlessly playing it X number of times.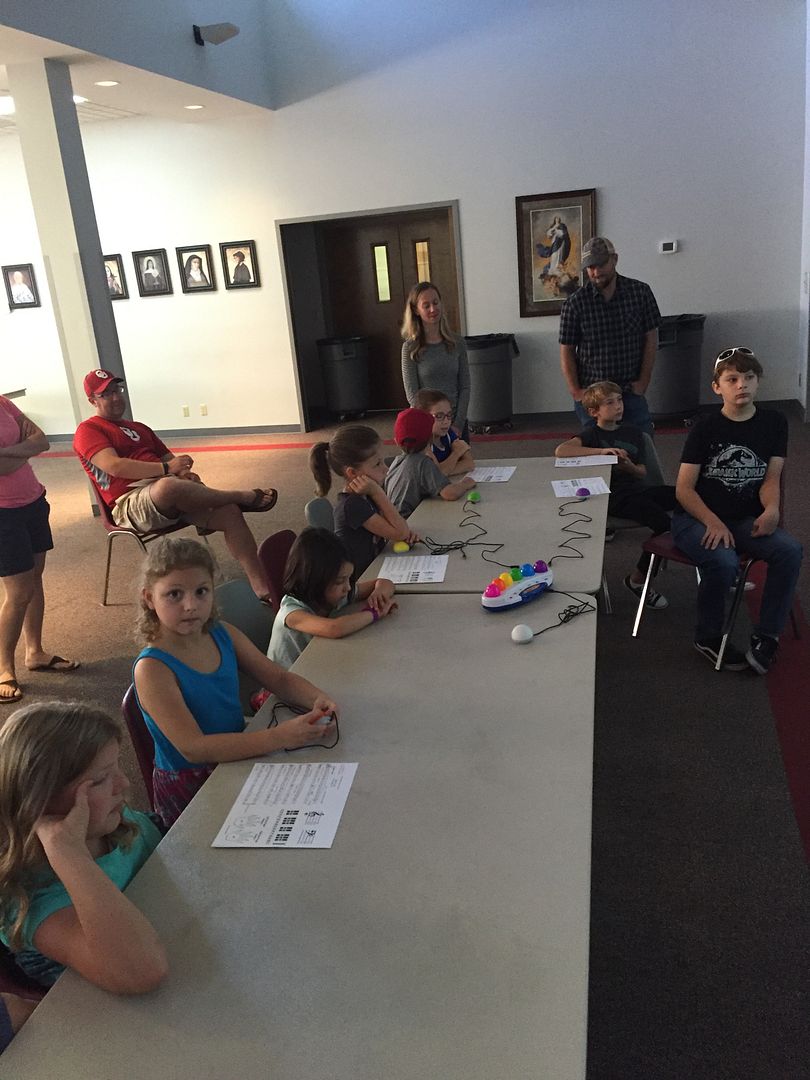 Next up was a fun little Jeopardy game. The Piano Cheat Sheet contained all of the answers, so that everyone could keep up, even the very beginning students or parents with no music background. I know the language of music sounds strange when you are not immersed in it, so I wanted to give everyone a chance to start using music terminology and to understand symbols and words that appear on sheet music and in their students' assignments.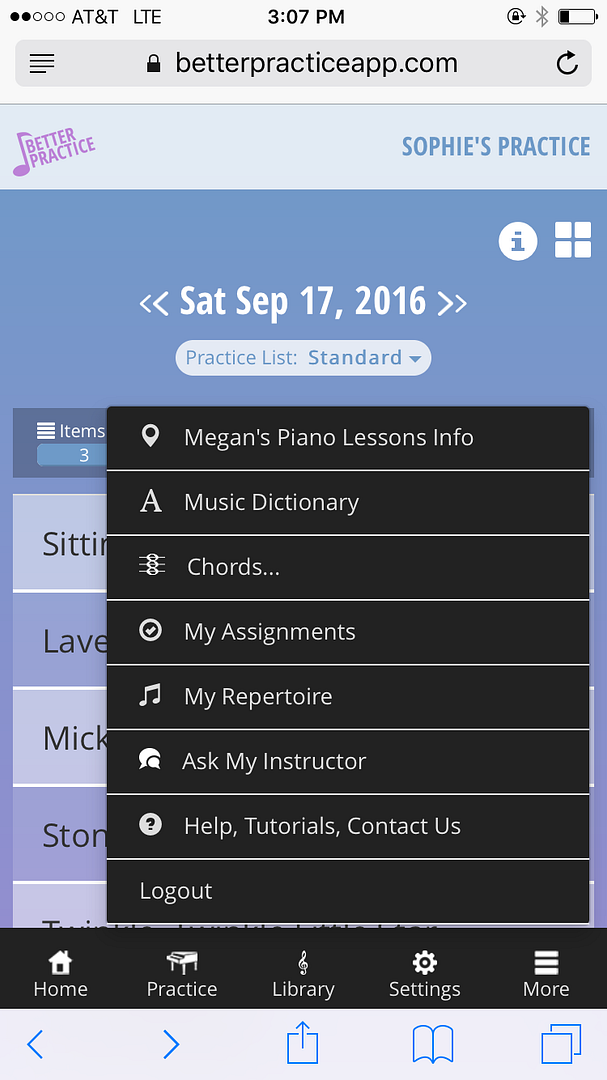 One more handy feature of the Better Practice App is that it includes a music dictionary. This means that the answer is always at our fingertips! My Piano Cheat Sheet just covered the very basics, so I hope families will be sure to check the dictionary any time they come across a word or symbol they're not sure about.
I was delighted to have an opportunity to work with parents along with their students. I hope to repeat this event periodically so that all families can benefit! Thanks to everyone who brought a snack to share!