I love working with new students! The beginning stages of learning the piano are so fun and very satisfying for the student, and for me as well!
Before we even begin lessons, I often work with parents or adult students to help them find just the right instrument to practice on.
If you're in the market for a piano, I hope to help you make the right decision for your family. Here, I'll give you an overview of your options, then I'll follow up with more specific features of each of the options.
Buying a piano is so exciting because it is likely something that you'll own for a long time and will add so many positive qualities to your home:  joy, entertainment, discipline, hard-work, togetherness, fulfillment, to name a few.
It also likely requires a bit of an investment, so you'll want to carefully consider the best option for your family.
There are 2 main types of instruments to consider: acoustic pianos and digital pianos.
(An upright acoustic piano and a grand acoustic piano)
An acoustic piano is a large, wooden instrument with hammers and strings inside. It may be an upright or grand. It does not require electricity. It is like a heavy piece of furniture that will need a permanent space in your home.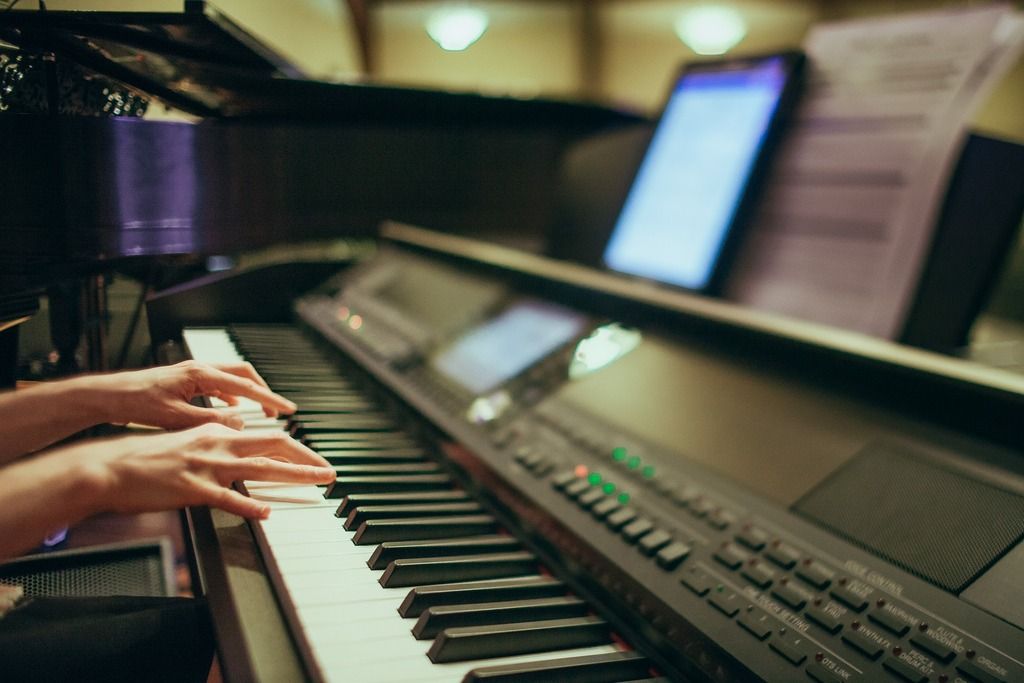 A digital piano is an electronic piano that may or may not be portable. With modern technology, they usually feel and sound very similar to an acoustic piano when played. They also may feature a workstation with a wide range of technological functions such as different instrument voicings, rhythm tracks, recording capabilities and much more.
A lot of people wonder if a keyboard is also an option. I personally do not recommend learning piano on a keyboard, but fortunately, there are a lot of accessible options in the digital piano category that are much more substantial and a much better value than a keyboard. You can read more about this topic here.
Both acoustic and digital pianos options have their pros and cons. As with most large purchases, there is a huge range of quality and price among both categories. In the coming posts, we'll examine all of the options so they you'll be well-equipped to make the right choice for your family.
Check back soon for a full discussion on all the different options.
Keyboards and Portable Digital Pianos