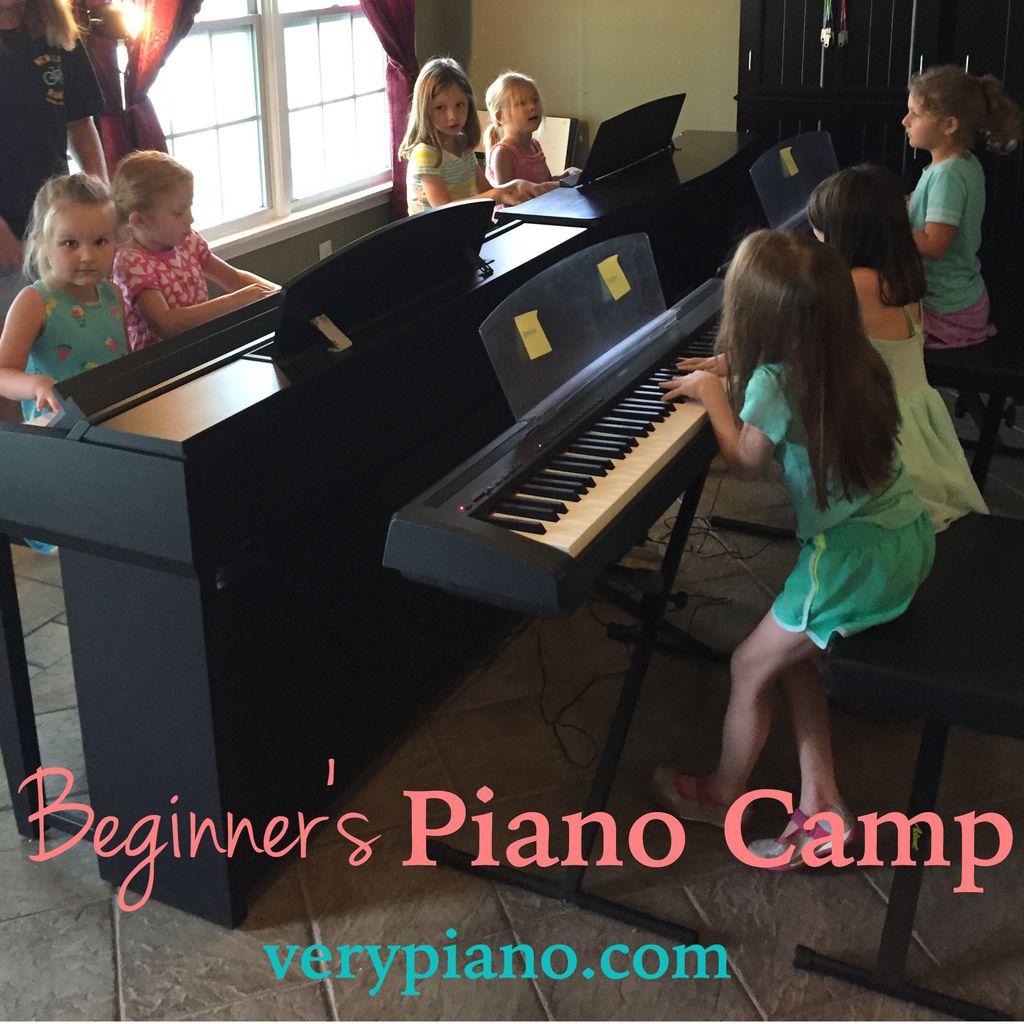 Last month, I organized a beginning piano camp for kids who have never played the piano before. There is so much simple, but important material to cover in the first several piano lessons. Teaching it to a group in a camp setting was a great way to cover the basics.
I used Musical Moments' Way Cool Keyboarding 4 Kids as my main curriculum but also included a few songs by rote from Faber Piano Adventures as well as a few of my own favorites. Way Cool Keyboarding 4 Kids was perfect for this setting. I often use it 1-on-1 with kids, but it's designed to be used in a group. It has excellent backtracks for the kids to play along with. It is really easy to modify so that everyone can be involved in every song.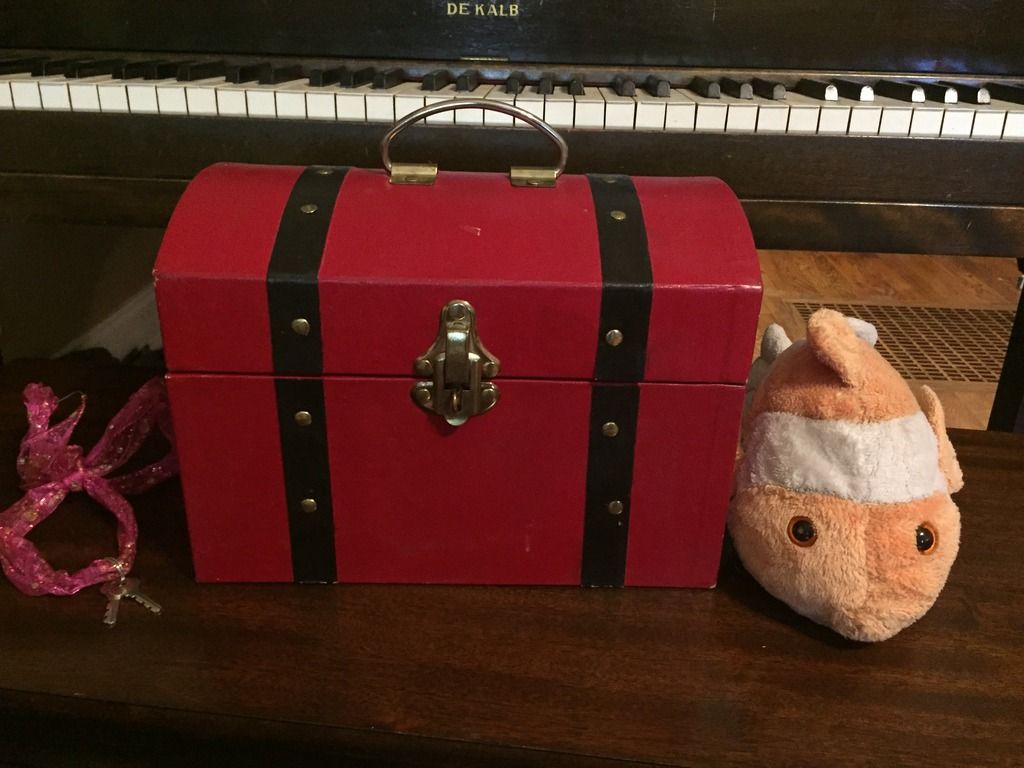 I structured the camp as a treasure hunt. I had a big red treasure box all locked up. Our mascot, a clown fish named Legato, was searching for the keys to the box. Each time we learned a new concept, the kids found a clue to write in their notebooks. At the end of each day, we put all of our clues together to learn about 1 more clue. That last clue each day ultimately led the kids to find the keys.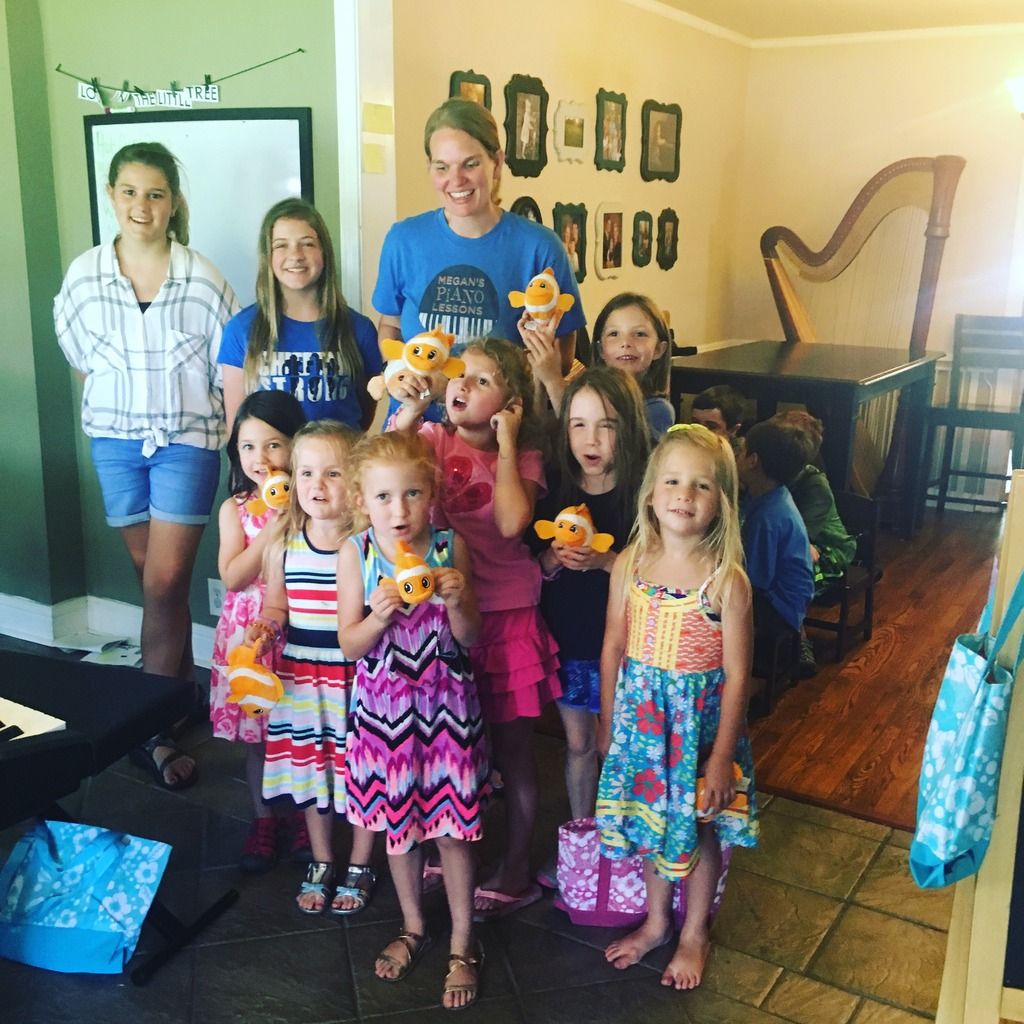 I had 7 little girls ages 4-7. They were totally into the treasure hunt so it was a very exciting week! Whew, it's pretty exhausting keeping up with 7 girls, but thankfully, I had 2 amazing 12-year old helpers! They were everything a teacher would hope for in a helper. The campers loved them and they could pretty much read my mind. They were always 1 step ahead of me getting the next activity ready.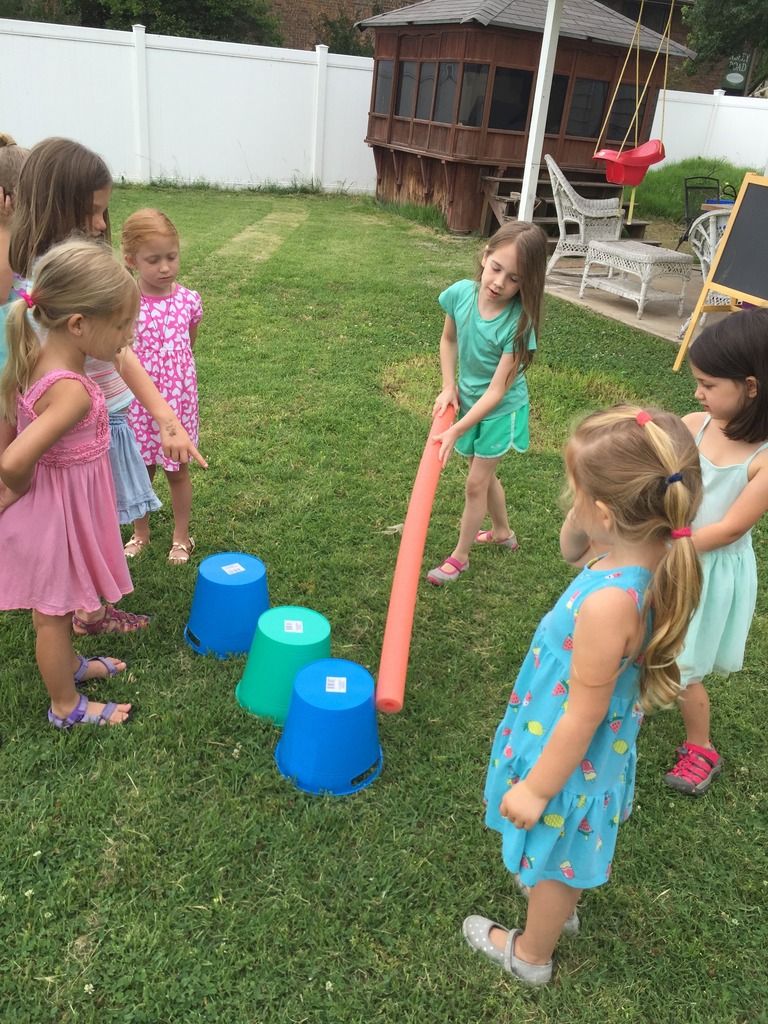 We met from 9:30 to noon Monday through Friday. On Monday and Tuesday I had a lot of fun outdoor games planned. The week of camp ended up being our first really hot week of the summer. The highs each day were in the upper 90's and by the time camp started each morning, it was already in the 90's. We quickly learned that running around outside left us pretty exhausted so we switched gears and moved most of our activities inside.
Here are some of the concepts that the girls learned about over the course of the week:
Finger Numbers
Black Key Patterns
High/Low
Tons of songs on the black keys
Rhythms using eighth, quarter, half and whole notes
White key letter names
C five-finger scale
Tons of songs in C postion
Staff
C position notes on the staff
Some of the older students were able start playing with both hands by the end of the week! I was super impressed with how quickly they all caught on.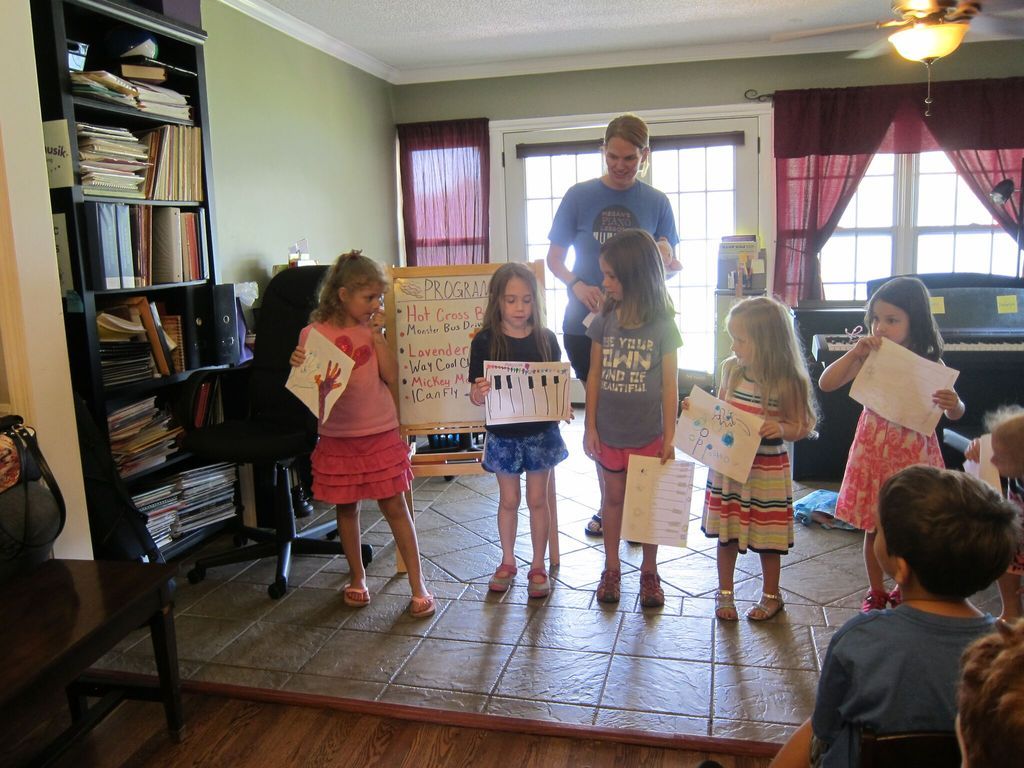 On the last day of camp, we put on a little show for the parents. Each student drew a picture illustrating one of the concepts that we had learned and explained it to the audience. Then, the girls played their 6 favorite songs all together.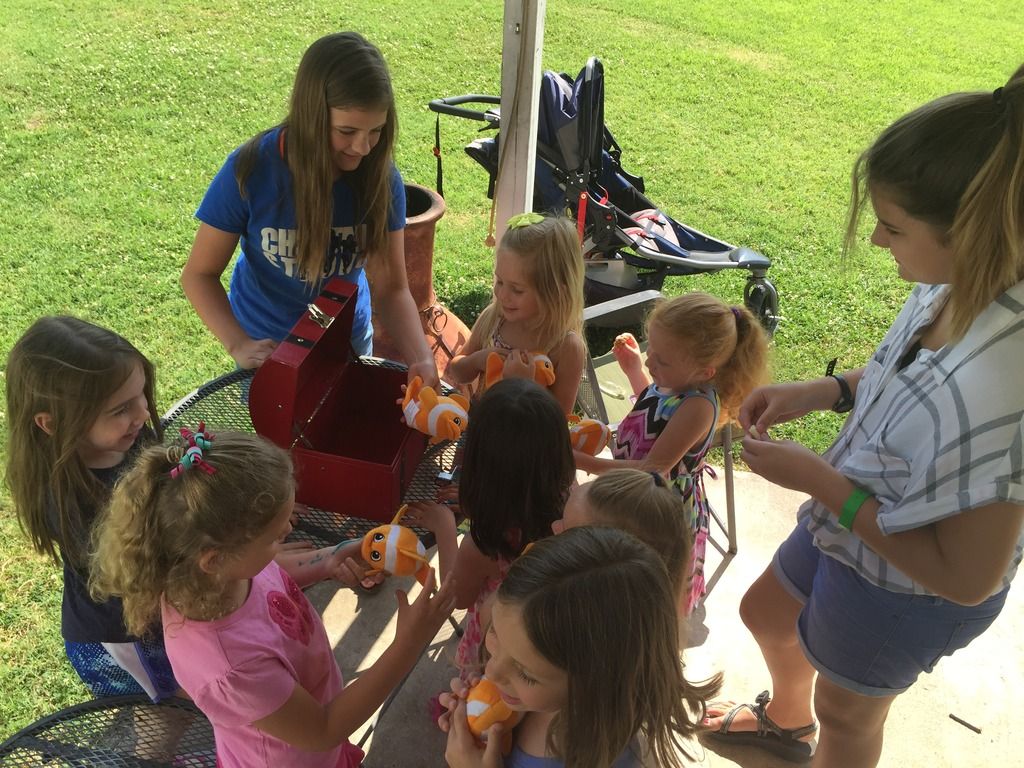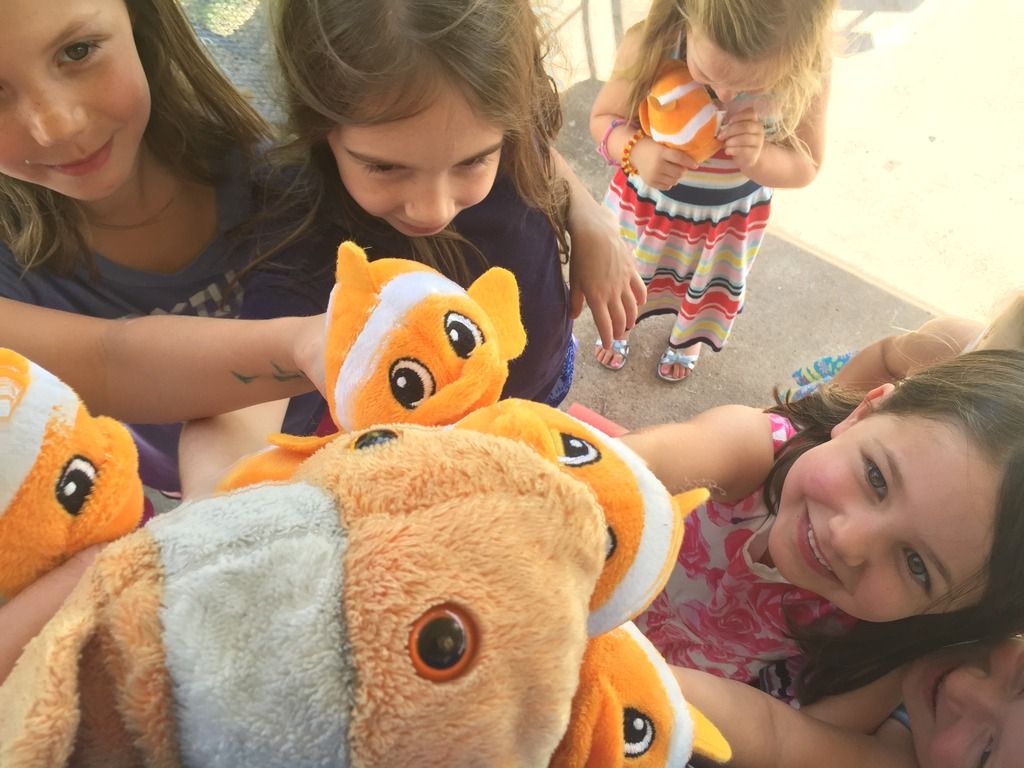 Just before our performance, the girls found the keys to the treasure box. Inside there was a baby "Legato" fish for each of them to take home. The girls were absolutely thrilled and spent the next several minutes chasing our helpers with their fish. I didn't plan my clown fish reveal around the movie Finding Dory, but coincidentally, the girls got their fish on the same day the movie came out. Several girls had plans to see the movie that afternoon, so it really added to the excitement of the day.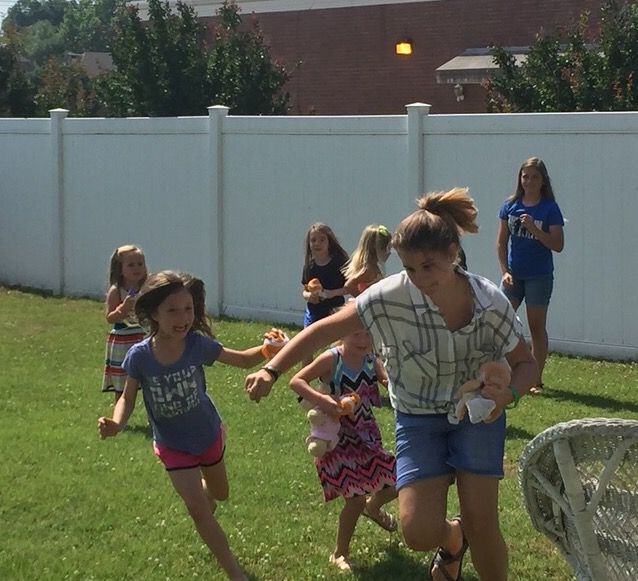 It was a crazy, fun and exhausting week, but we loved every minute of it! I'm really excited that several of the campers are continuing piano lessons with me! They were all off to a great start at piano camp, so now they will blast ahead as little pianists.