This year, I've started offering a Kindermusik play date once a month.  They are a fun stand alone class that I'm offering in addition to my regular Kindermusik classes.  This month's theme was "Let Me Call You Sweetheart".
We sang, danced and played percussion instruments to songs like Love Somebody and I Love the Mountains.  We made waves with scarves and blew bubbles.  We read the story, "I Love You Through and Through".  We learned a few sign language signs.  We even made Valentines to give away.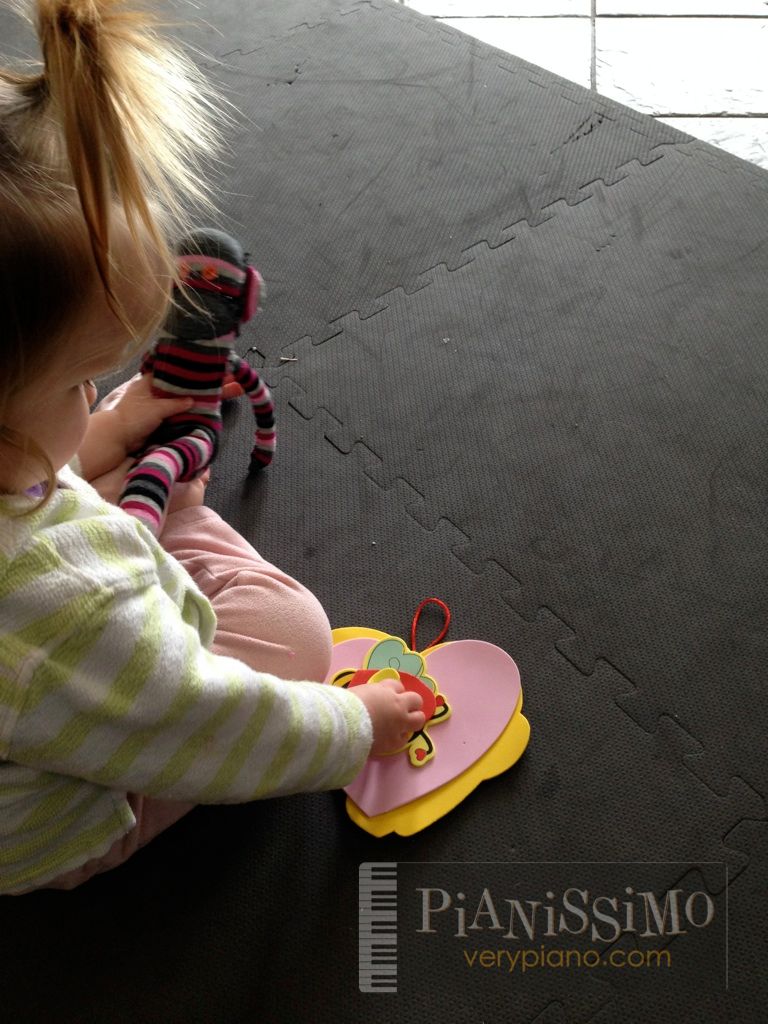 I added Kindermusik to my teaching repertoire about a year and a half ago.  I've loved learning how to creatively engage young children and I've especially loved seeing how learning music and movement at a young age transfers to playing the piano as an older child.  Toddlers move so freely to music and feeling how to move to music is a huge part of playing the piano.